Light Duty Transfer Cases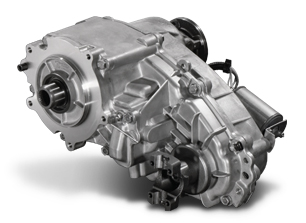 We are the authorized Canadian warehouse distributor for both New Venture and Borg Warner transfer cases. This gives our customers access to one of the largest inventories of New Venture and Borg Warner transfer cases in Canada. Canada-Wide Parts Distributors stocks units, chains, sprockets, pumps, planetaries, overhaul & seal kits, and hard parts. We also carry parts and units for Spicer, Rockwell and New Process applications.
A transfer case is used in a vehicle that has one or more driving axles. Its function is to receive power from the transmission and send it to both the front and rear axle through two separate drive shafts. Some transfer cases may allow the vehicle's operator to select between 2 wheel drive and 4 wheel drive, where other vehicles may not have the ability to switch back and fourth, in essence "locking" the transfer case into 4 wheel drive.
---