Heavy Duty Transmissions & Transfer Cases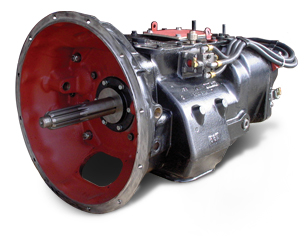 We stock parts for all manual transmissions and transfer cases.
Canada-Wide Parts Distributors LTD
. is the Canadian authorized distributor for Spicer transmission parts (TTC). And we distribute parts for Fuller and Rockwell (Meritor) manual transmissions. Industrial Pump Drives, Power Take-Offs and Transfer Case parts available include Hub City, Durst, Rockford Powertrain, Cotta, Fabco and other common brands.
The transmission is connected to the engine and allows the power from the engine to transfer to the drive wheels. Your vehicle's engine runs between certain RPM (revolutions per minute) ranges depending upon acceleration. The transmission allows power to be delivered to the drive wheels while keeping the engine in the correct RPM range.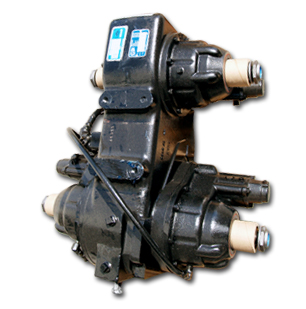 A transfer case is used in a vehicle that has one or more driving axle.  Its function is to receive power from the transmission and send it to both the front and rear axle through two separate drive shafts. Some transfer cases may allow the vehicles operator to select between 2 wheel drive and 4 wheel drive, where other vehicles may not have the ability to switch back and fourth, in essence "locking" the transfer case into 4 wheel drive.